Hello all!
It's been far too long since my last blog post and I must start off with an apology - I simply haven't had the time these last few days to post up any progress. The week before last was spent in Holland with my family; naturally not a lot of painting got done and the lack of internet connection meant I couldn't show any progress anyway. Last week's been spent seeing friends before they go back to university, as well as preparing for my own return. I have been painting however, and spent a good few hours across three days putting all the finishing touches to the last two barges.
There was one more Annihilation Barge to be painted and this one is exactly the same as the previous two so there isn't much new to see here.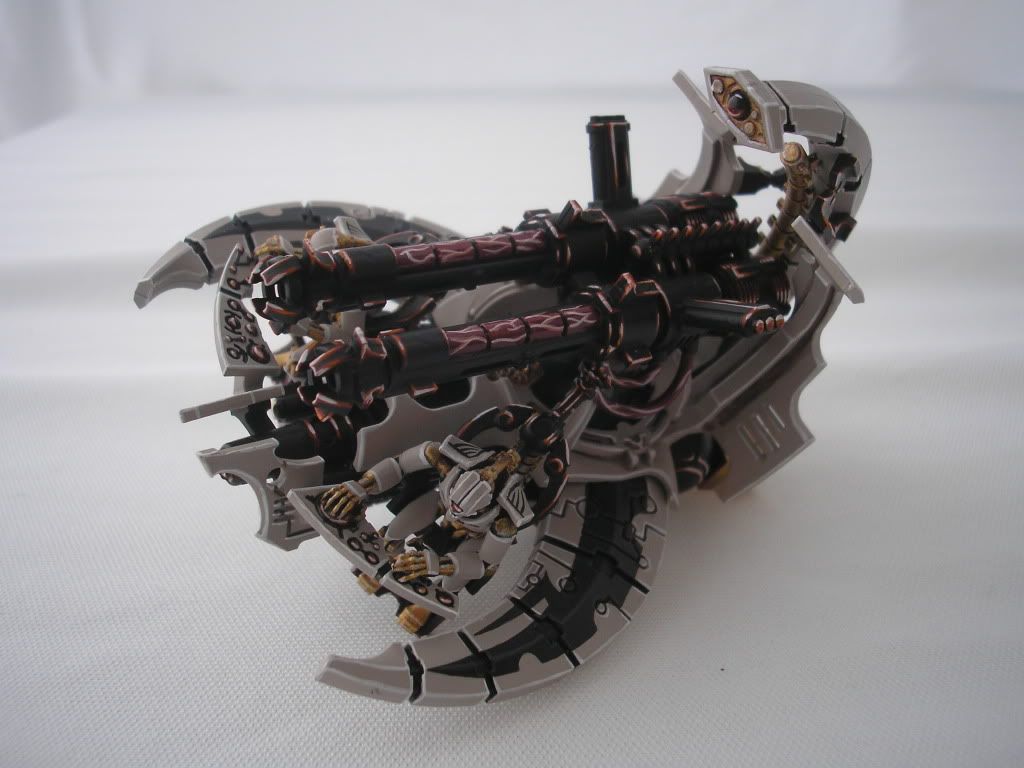 I also painted up a Command Barge to match the original I was given by the client. I think it matches up pretty nicely (you can see them both on the right of the group shot) and I'm happy with the overall result. It looks similar enough to the Annihilation Barges to fit in well with them, but different enough (mainly in shape - the lack of a massive gun will do that) to stand out. It's going to look especially tasty with a Lord mounted on it...
And finally just a quick group shot of the four barges I had in my possession at the time of taking these pictures. Only one Annihilation Barge is missing. It's quite the fleet now! I've given all the Necrons back to the client and I'm hoping he'll be able to take a couple of shots of this army in action over the next few days so I can put up a few here - these things look a whole lot better on their bases!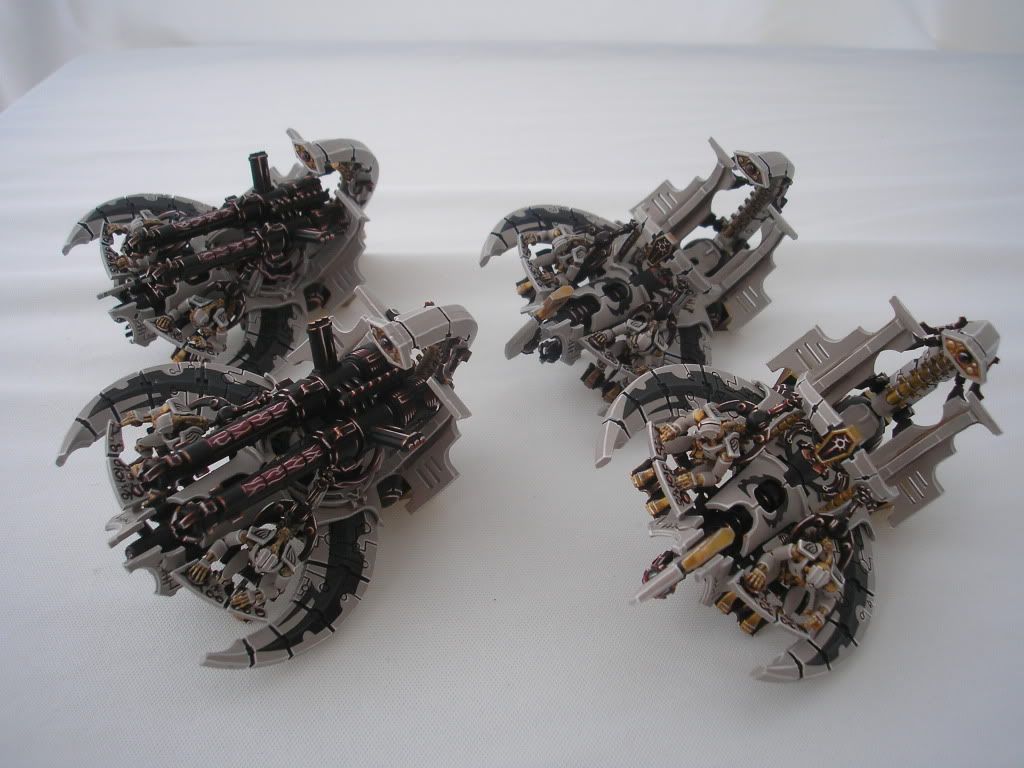 I'm glad these guys are finished and, more than that, that the Necron Overlord is happy with the results on his models. May they be kicking asses and taking names on battlefields across Tolworth soon.
Just a final note to say thank you to everyone who regularly reads my blog or gives it the occasional visit to see what I've been up to. The middle of last week saw my thousandth page view, which is very encouraging and a great motivator to keep producing stuff and blogging about it. Once again, a big thanks to everyone that has taken an interest.
See you all soon.